"When guests visit they will also see hundreds of artefacts spread throughout the building, memorabilia from Mr. Mulroney's nearly nine years as prime minister, items that reflect significant moments in Canadian political history. Visitors will find a trove of historical documents and will visit a replica of the prime minister's office including his original desk…."
St. Francis Xavier University press release
October 26, 2016
This column originally appeared in the Halifax Examiner December 4, 2017.
When the Mulroney Institute ("Canada's leading centre for undergraduate teaching and research in the field of public policy and governance") officially opens next year in Mulroney Hall (a new $40-million edifice honouring the long life and many works of one Martin Brian Mulroney, prominent St. F.X. alumni and Canada's 18th prime minister), I have a few suggestions for student assignments.
Perhaps students entering its four-year degree program could begin their education on public policy and governance (and how things really work) with a scavenger hunt through that original Mulroney desk. First one to find the three envelopes destined for Mulroney — each stuffed with cash from German arms dealer, political fixer and convicted tax evader Karlheinz Schreiber's Swiss bank account — gets to write an essay on the lessons still not learned from Canada's Airbus scandal.
More advanced students might want to sift through Mulroney's "trove of historical documents [and] memorabilia …  that reflect significant moments in Canadian political history" in search of evidence to explain how Wafic Said, a Syrian-born, Monaco-based arms dealer, who ran much of his fortune through a Bermuda tax haven and was accused of funneling billions of dollars in "corrupt commissions" to members of the Saudi royal family, managed to qualify for Canadian citizenship.
Finding the answer to that question should be easier than it seems. In 2015, St. Francis Xavier University awarded Said — who, not so coincidentally, donated $4-million to the Mulroney Institute — an honorary degree. Surely, the president's office must still have his email address.
Failing that, an eager student should be able to check with Mulroney himself, the institute's namesake, who no doubt engineered Said's honorary degree and who may also have been helpful in landing Said his Canadian citizenship. Earlier this fall, when Said's name surfaced in the Paradise Papers tax haven documents, Mulroney told the CBC, through his lawyer, he "has known Mr. Said and his family for more than 20 years. He is an outstanding man, a highly successful investor and a leading philanthropist. He is also a good friend."
The former prime minister has had many "good" friends, a number of whom pop up in leaks of information about tax havens. Many of those same names also figure prominently in helping underwrite the Mulroney Institute, which university president Kent MacDonald has called "the most transformative project in the history of St. F.X."
Besides Said, the CBC reported last week that donors to the $60-million Mulroney Institute — many of them personally solicited by Mulroney— ranged from Said to Victor Dahdaleh, "a Jordanian-born metals magnate implicated in aluminum-industry kickbacks, to [Wilbur Ross,]  one of U.S. President Donald Trump's cabinet picks with ties to Russia," to the infamous Koch brothers, U.S.-based funders of far-right causes and deniers of climate change. (Ironically, one of six academic chairs this avalanche of funding helped finance will be a chair in "climate change and the environment." We shall see.)
Dahdaleh, who gave $1.5-million to create the Victor Dahdaleh Chair in Democracy and Governance, also received an honorary degree from the university.
The university's president, who would not agree to an interview with the CBC, did release a statement insisting that St. F.X. not only has a "very rigorous process" for choosing who to honour with a doctorate but also noting the "significant … economic impact" the new institute will have on northeast Nova Scotia."
The two do not seem unconnected.
As Jim Turk, director of the Centre for Free Expression at Ryerson University in Toronto, told the CBC: "Universities are under-funded so they're desperate for money, and what happens so often is that they become very uncritical about who they accept the money from."
Seems to be the case here.
As for that "rigorous" vetting process the president speaks of? Peter McInnis, chair of the university's department of history and a member of the university's senate, which votes on such honours, told the Canadian Press that nominations are sometimes "shrouded in mystery… and often there is no real deliberation. It's a fairly perfunctory process and it should be subject to greater scrutiny."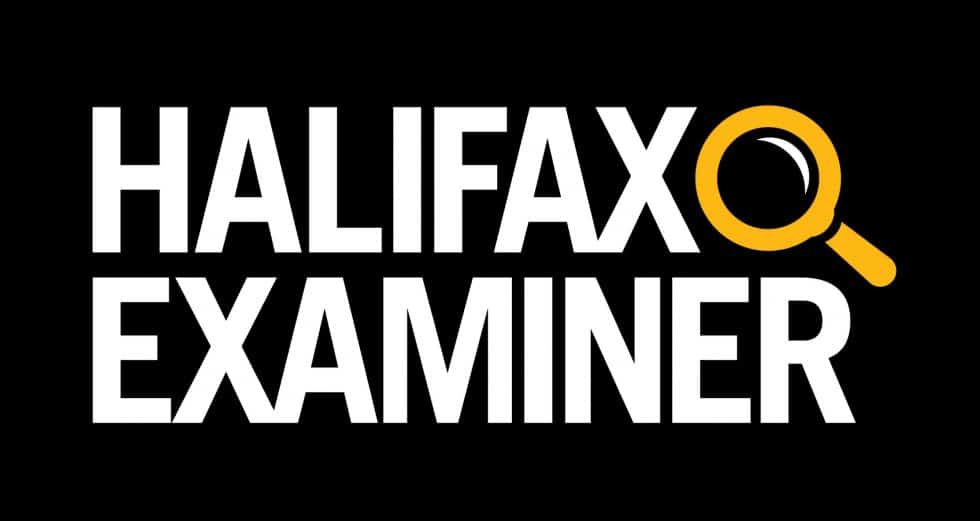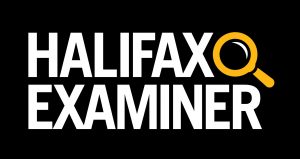 A version of this column originally appeared in the Halifax Examiner. To read the latest column, please subscribe.