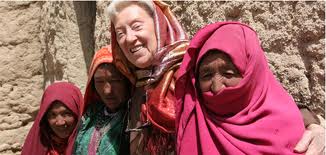 Flora MacDonald, Canada's first female Secretary of State, died today (July 26, 2015). She was 89.
In the fall of 1979 — the year she became Secretary of State — I spent a few days following the North Sydney, NS, native around her adopted hometown of Kingston, ON, for a profile in the November 1979 issue of Atlantic Insight magazine.
Flora — she will forever be known by her first name — was the politician many believe could have been — should have been — our first female prime minister.
RIP, Flora.
You can read the profile here — 791100 Flora MacDonald AI— as a pdf.
***
Correction: The date of MacDonald's death has been corrected from the original version.