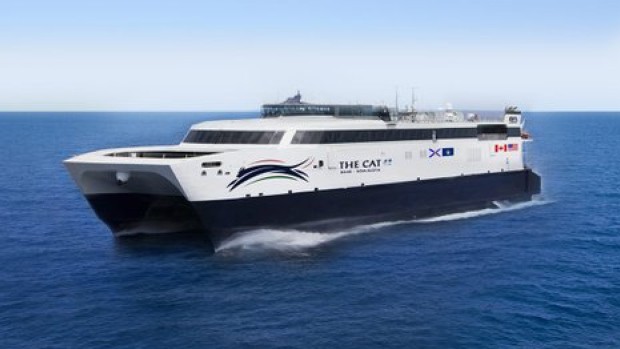 It was early February. The first "new-ferry-system-has-not-been-confirmed… we-must-unfortunately-cancel-the-space" emails from skittish U.S. tour operators had begun landing on reservations desks at Nova Scotia hotels and resorts.
Local tourism operators desperately needed to know if there would —  as the government had promised — actually be a ferry service this summer between Yarmouth and Portland, Maine.
Though summer was mere months away and advance marketing would be crucial to the season's success, Transportation Minister Geoff MacLellan pasted on his best what-me-worry smile. "We're not getting an indication from Bay Ferries (CEO Mark MacDonald) that it's time for concern," MacLellan told the CBC. "When we have a vessel, he'll let us know."
We now know why the Bay Ferries CEO wasn't concerned.
Bay Ferries has a deal. A sweet deal. A 10-year contract. The province has agreed to pony up $32.7 million over the next two years (and who knows how much for the following eight) for just two years' guaranteed use of a failed high-speed Hawaiian ferry-turned-U.S.-navy-surplus.
Nova Scotia taxpayers are currently covering the $9-million it will cost to retrofit the all-American-crewed catamaran at a shipyard in South Carolina. We're on the hook for $4.1-million in start-up costs, plus all operating cash losses, not to forget an undisclosed management fee Bay Ferries will pocket for spending our money.
No wonder Bay Ferries wasn't concerned.
This was a deal done in desperation and announced on the eve of a four-day long weekend by a government hoping no one would ask too many questions.
There are still many questions.
The biggest, of course, is whether the benefits of having a ferry service outweigh the costs.
The key benefit: more American tourists. But their numbers have been in steady decline since 2002, long before the Dexter government cut off subsidies in 2009.  While Americans spend Yankee dollars in hotels and restaurants, the reality is most tourism jobs are low paid and seasonal. The 2016 ferry season: 107 days.
The costs: Besides the subsidies themselves, the government appears to be shipping significant tax dollars to the U.S. navy and a South Carolina shipyard.
How would a cost-benefit analysis for subsidizing the ferry service stack up against… well, for the sake of argument, let's say the benefits of the Nova Scotia film industry?
Discuss.
Previous columns: