I followed last week's news stories about Dalhousie dental school with a mixture of oh-no shock and not-again recognition.
The week began with revelations about a misnamed, misogynous Facebook group: "The Class of DDS 2015 Gentlemen." Thirteen male graduating dental students had shared anti-women screeds, voted on which female classmate they'd most like to "hate fuck" and discussed the merits of chloroform to rape women. Followed by:
news a dental school prof had shown a video of bikini-clad women to wake up his male students during an early morning class.
reports some women had complained about the school's toxic atmosphere last summer.
Dalhousie's decision to try restorative justice.
Reports at least one woman singled out on Facebook hadn't been consulted and wasn't keen.
public outrage, campus protests, online petitions, alumni threats…
But would such stories have even led our newscasts 20 years ago? Dominated our water cooler discussions 10 years ago?
Something significant changed in 2014.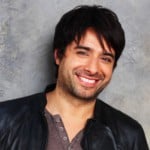 Start with Jian Ghomeshi, the disgraced CBC radio host who tried to steer us into a discussion of the merits of "rough sex," but ended up derailed by the reality of his own choking, face-punching, rib-breaking, hate-fucking behaviour. Still, Ghomeshi kick-started overdue discussions around consent and sexual and workplace harassment, even spawning conversations about how federal MPs should deal with more-widespread-than-we-knew harassment in their own workplace.
Ghomeshi wasn't the only bad actor who helped change our conversation. Bill Cosby, Ray Rice, Slava Voynov, Saint Mary's University football players and frosh leaders forced us to re-examine everything from the responsibilities of professional sports teams and public institutions to our own memories of once-treasured icons.
Rehtaeh Parsons, the Halifax teenager whose death pried open dark netherworlds of cyberbullying and online sexual images, bequeathed us new laws and an ongoing debate about appropriate roles for schools, parents, mental health professionals, police, courts, laws.
Yes, 2014 was The Year The Conversation Changed. About gender, sex, private, public, personal, political…
That's good. But we need to be cautious. As the unraveled gang rape story in Rolling Stone showed, life is more complicated than a Facebook post, or even a magazine story. The goal is change. Change is hard. Which is why these conversations are so important.
Thank you, 2014.
Click here for reuse options!


Copyright 2014 Stephen Kimber, Website