This column originally appeared in the Halifax Examiner on November 20, 2017.
Last week, the province's Utility and Review Board issued a scathing, 180-page decision accusing Nova Scotia bus operator Stock Transportation of "repeatedly operat[ing] its public passenger vehicles, including its school buses, as it wished and contrary to the Acts, rules, regulations, its licenses, and orders; even drivers' safety regulations." Stock not only ran an unlicenced charter service but also "repeatedly" demanded its drivers work longer than their legally allowed maximum hours and "repeatedly conducted itself in a manner to hide its delinquent operations from being detected."
Stock is no two-bit, drive-by-night bus service. It is the Canadian subsidiary of the National Express Company (NEC), one of the world's largest bus companies, with annual revenues north of  $1-billion. In Nova Scotia, Stock's 600 employees and 500 vehicles make it the province's largest bus company, providing school bus services — 98 per cent of its work, according to the UARB — to students of the Halifax Regional School Board, the Annapolis Valley Regional School Board and the Conseil Scolaire Acadien Provincial.
Despite all that, the board didn't summarily lift its licence; it simply ordered Stock representatives to report back by November 30 to "present recommendations to address all breaches and concerns set out in the decision as they relate to its current school bus services."
Really? We'll come back to that.
Stock COO Terri Lowe issued a statement following the UARB decision, laying most the blame for the company's transgressions at the desk of Troy Phinney, Stock's former regional manager for Alberta and Nova Scotia. Fair enough. The UARB report described his testimony as "at times evasive, incomplete and/or appeared made up as the proceedings advanced." (Interestingly, the CBC says Phinney now works for First Student, ""the largest provider of student transportation in North America.")
For her part, Lowe claimed Phinney's "actions described in the report were not fully known to our management team," adding: "this appears to be an isolated incident with a manager with complete disregard for company procedures and operating regulations." Forgetting for the moment Stock hired Phinney and should be accountable for his actions, Lowe says the company has made other changes to improve safety and encourages employees to report any concerns. "The company," she declared, "would never retaliate against employees sharing concerns."
Again, really? She might want to tell that to Kelly Bishop and Andrew LePage, two Stock Transportation drivers who blew the whistle on the company's wrongdoings. They are both now former Stock Transportation drivers.
After ferrying  a fleet of company buses to Thunder Bay, ON, in August 2016, the pair, along with other drivers, had begun the long trek back to Halifax. After they'd arrived at a rest stop in Saint-Hyacinthe, QC, company supervisors ordered them to continue driving through the night and be back in Halifax by morning. Given the hours they'd already driven, that would have put them in clear violation of federal regulations, which limit the hours commercial drivers can work — not only to protect themselves and their passengers, but also the lives and safety of other drivers and their passengers.
LePage and Bishop refused.
The company insisted.
When he testified at the UARB hearing, LePage said driving school children was more than just a job for him. "This meant the world to me. This is my dream to do my next 20 years of my career. This is where I see myself finishing my career… [But] I'm not going to break the law… Sorry, there's right and there's wrong."
LePage recalled that Bishop — who'd spent three years as a school bus driver in Saskatchewan and had trained on all Stock vehicle types, including school buses and buses for special needs children — was "crying" after she got the order to keep on going. "Because when she got the, 'Or else,' she got the message," he said. "She felt the same way I felt. We're losing our jobs."
After the two drivers continued to refuse the illegal order anyway, company officials finally backed down and allowed the drivers to rest overnight.
When they got back to Halifax, LePage and Bishop refused to turn over to the company the logbooks drivers are required to maintain. Instead, fearful someone might doctor their reports, they submitted them — along with their own "incident report" and  "vehicle concerns" about bus tires and brakes — directly to regulators.
Those vehicle concerns not only triggered a random inspection that uncovered "15 major items [three relating to the airbrakes] that had to be repaired" before the bus could be put back in service, but also helped prompt the UARB investigation and the hearing that led to last week's decision.
For their troubles, the company — remember the "never-retaliate-against-employees-sharing-concerns" company — fired Bishop and LePage. Here's what the UARB said about that:
"The Board finds the employment of these two non-unionized employees was terminated by Stock because they would not drive after they exceeded their safety hours on duty as Stock had demanded of them… The Board finds this action sent a clear and profound message to Stock's 600 employees in Nova Scotia, if not all 1,600 across Canada, being: you are to do as you are told, even if you are directed to act contrary to the safety regulations, or you could lose your job."
And yet… And yet, the UARB decision doesn't appear to punish the company for firing the whistle-blowers or do anything to get Bishop and LePage their jobs back, let alone making Stock pay a real price for its egregious behaviour as the designated operator of buses intended to carry school children.
While the chair of the Halifax Regional School, Gin Yee, allowed last week that "the report is concerning overall… my assumption is that the UARB would have pulled the licence" if there were "concerns about student safety."
Perhaps he should read the substance of the report again.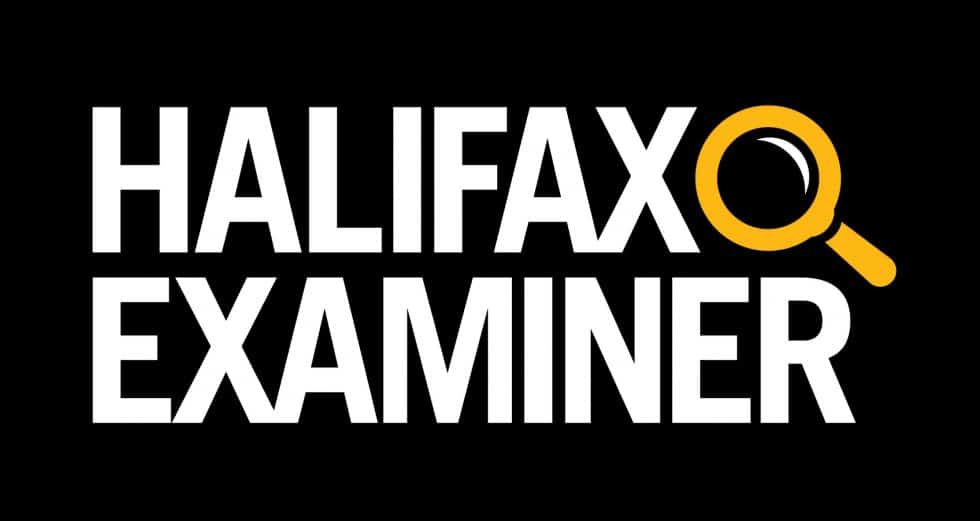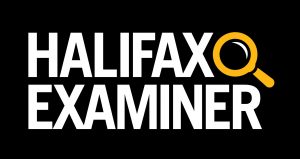 A version of this column originally appeared in the Halifax Examiner. To read the latest column, please subscribe.