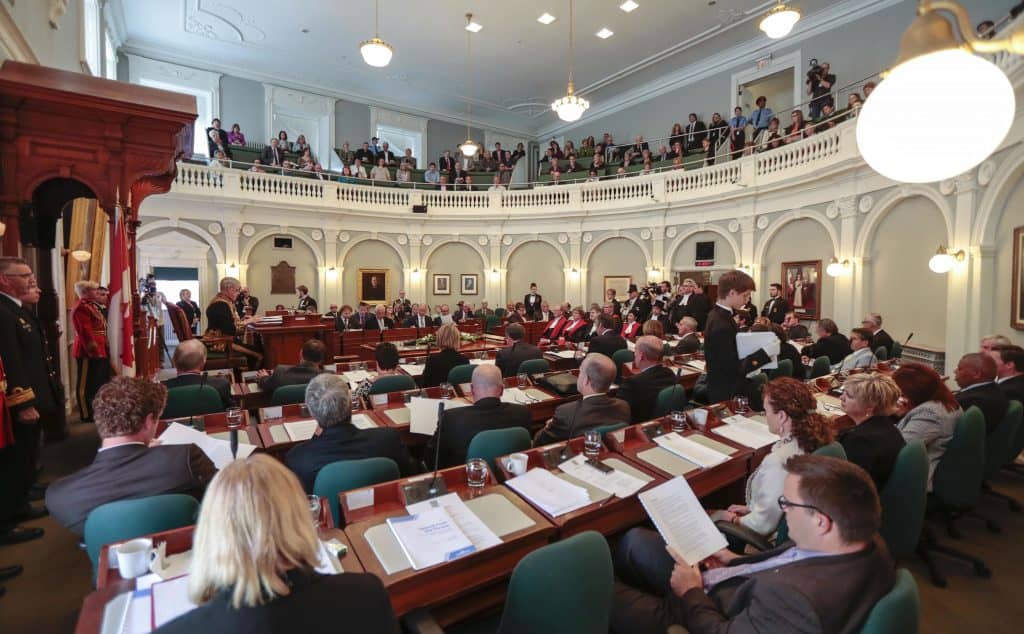 The best news about the just-ended Nova Scotia legislature session is that there was so little government news.
There were no new zigging announcements the government was eviscerating working-just-fine programs, like Seniors Pharmacare or the film tax credit (oh wait, Stephen McNeil's Liberals  already attacked those), and no zagging gifts to money-pit ferries (oh, wait, we're already committed to a decade's worth of gifts-that-keep-on-taking).
The worst news: if the rumours are to be believed, the Liberals will call a fall election based on their look-ma-no-math, "balanced" budget before the final curtain falls on the province's film industry, our latest ferry funding sails away and we finally realize just how fact-free their fuzzy financial numbers really were.
But perhaps the most intriguing news from Province House this spring has been the tentative flowering — finally — of a real opposition to the McNeil government.
Start with the re-emergence of dismissed ex-Liberal cabinet minister Andrew Younger as an independent MLA. Younger has always been smart; his problem is he's not as smart as he thinks — and he doesn't play well with others. But, as an independent, he's free to stick his insider knowledge to his former colleagues.
And he has, with well-timed blog posts on the province's fracking ban-that-isn't and the long-term prognosis for the Muskrat Falls power project. He even teamed up with the Green Party to introduce a private member's bill requiring the province to publish greenhouse gas targets by July 2016.
We could use more independence in all our MLAs.
Then there's Jamie Baillie, the PC leader who — after years sounding like a Harper-Me-Too Conservative — has re-discovered the progressive in PC. This session he argued for greater support for victims of sexual assault and early intervention for young people suffering mental illness while championing the cause of government-abandoned film workers.
Finally, there's Gary Burrill, who won the NDP leadership this winter with no help from — or debts to — Darrell Dexter's inner circle. Showcasing a proposal for a $15 minimum wage, he is sharpening the party's focus on its more traditional progressive constituencies at a time when their issues — income inequality, investments over book-balancing — seem to be in ascendance in the U.S. and Canada.
The next legislature session — or general election, whichever comes first — promises to be interesting.
Click here for reuse options!


Copyright 2016 Stephen Kimber, Website