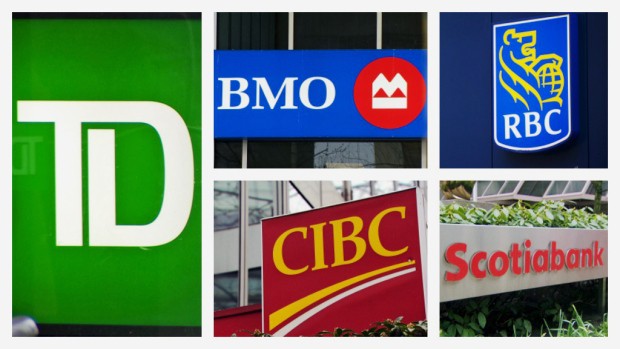 At this moment — when real journalism is often dismissed as fake news and alternate-reality U.S. president Donald Trump is decimating American public broadcasting in his new budget— there is some comfort living in Canada where our recently refinanced and reinvigorated public broadcaster is not only publishing real news but is also affecting the public conversation.
Consider the CBC's still-ongoing "Go Public" series on the many and nefarious ways in which Canada's big banks have routinely forced their own employees to "up-sell" customers, including seniors and the vulnerable, with services they don't need and often never asked for simply to further burnish the banks' already profit-bloated bottom lines.
I will confess I'm not always a fan of Go Public. Too often it devotes too much time and resources to one-off, poor-me consumer stories:
"A routine insurance claim to fix the damage caused when a tree crashed through their roof ballooned into a repair disaster, making a family's dream home unliveable due to a rat infestation and forcing them to move into a trailer…"

"Longtime landlord Darryl Spencer was left scrambling for insurance after discovering a tenant was growing dozens of medical marijuana plants inside and outside his rental house…"
That said, I'm sure I would feel differently if I was the person whose insurance company from hell wouldn't return their phone calls until Go Public shamed the culprit into behaving better!
But this latest story, it turns out, is way more than a one-off.
On March 6, 2017, the CBC broadcast Go Public reporter Erica Johnson's account of three anonymous longtime TD Bank employees — a teller and two managers — who claimed the bank's ever escalating and "unrealistic" quarterly sales targets/requirements had turned them into caricatures of high-pressure, have-I-got-a-deal-for-you used car salesmen.
"I'm in survival mode now because it's a choice between keeping my job and feeding my family," the voice-altered teller told Johnson, "When I come into work, I have to put my ethics aside and not do what's right for the customer."
Before it broadcast those serious allegations, the CBC had done its journalistic due diligence:
It examined documents showing sales targets had tripled and staff who didn't meet them were put on "performance improvement plans," then threatened with dismissal if sales didn't go up;
It talked off camera with other TD employees and former employees who backed up the workers' accounts;
It captured computer screen shots to show how the up-selling process actually worked;
It employed hidden cameras to document what happened when a reporter posing as a customer approached a random selection of TD tellers;
And it interviewed a finance professor who argued the bank's attempt to squeeze short-term profits using shady tactics could backfire. "Sooner or later, these things come back to bite you."
They certainly did.
Importantly, Johnson then put the story into the larger context of TD's most recent record-setting profit numbers: "TD Bank Group reported fiscal first quarter earnings of $2.5 billion — up 14 per cent from a year ago. Revenue rose six per cent to $9.1 billion — making it the largest bank in Canada, based on assets, surpassing RBC."
Go Public's journalists, of course, also reached out to bank management, which refused to provide an official to respond to its own employees' allegations on camera, offering instead the usual mealy-mouthed corporate statement: "We will only achieve our goals by doing the right thing for our customers…" And blah blah blah.
Committing that single act of journalism required one hell of a lot of labour-intensive investigating, reporting and editing — not to mention, I'm certain, countless hours of lawyering — so the CBC could simply prove, or disprove, the allegations of three disgruntled, anonymous TD employees.
That effort could have been for naught, of course. The journalists might not have been able to confirm their complaints, meaning the project — like plenty of investigative journalism before it — would have ended up on the never-see-the-light-of-day cutting room floor.
Even if the CBC had been able to broadcast its results, the story — like many others in an overcrowded journalistic marketplace — might have simply disappeared into the un-retweeted, unrequited hell where so many worthy stories go to die.
Luckily, the fact this story resonated as revealed truth with so many bank employees and bank customers coupled with the willingness of the CBC — a powerful, well-resourced public media enterprise — to commit the effort to push the issue beyond its one-day-wonder beginnings has helped make this a much bigger public issue.
TD took the immediate public relations hit. Within three days of Go Public's first story, it posted its worst stock price loss since 2009.
But more than 1,600 current and former employees of all big five Canadian banks — including BMO, RBC, Scotiabank and CIBC, as well as TD — broadened the concerns when they emailed Go Public to make it plain they too were under similar pressure to deceive their customers.
As a direct result of the CBC's reporting, the NDP called for a parliamentary inquiry. The federal Ombudsman for Banking Services and Investments said it was monitoring the situation and urged customers with concerns to complain to their banks first and, if they weren't satisfied with their answers, to take the matter up with their office. The Financial Consumer Agency of Canada, the government agency that enforces consumer protection legislation, announced it would review the banks' business practices.
While many critics complained the so-called consumer regulators are too chummy with those they regulate to provide meaningful consumer protection, Go Public's stories have, at the very least, created awareness and a public conversation about how our banks operate, and are — and are not — regulated.
The story is important on its own, of course, but it's important too as an example of why we need properly funded, independent journalism that is not beholden to the interest of bills-paying advertisers.
While we can take some comfort in the fact we don't live in the United States of Donald Trump, we shouldn't get too comfortable. Before the Trudeau government restored $75 million to the CBC's budget last year — a beginning, but still far from enough — our public broadcaster was under constant attack, most egregiously from the Harper government, of course, but also from Chretien and Martin and Mulroney before them. Now some of the contenders for the current Conservative party leadership are calling not just for a return to funding cuts but, like Trump, to "dismantle" and "privatize" public broadcasting.
We should not get comfortable at all.