This column originally appeared in the Halifax Examiner February 27, 2017.)
If you're looking for a flashing-neon-sign example of how Byzantine, bizarre and just plain nonsensical our province's education bureaucracy can be, you might begin by considering last Wednesday's non-decision by the South Shore Regional School Board not to revisit its carefully nuanced 2013 plan to close two small rural elementary schools in Lunenburg county.
First, a little background. In late March 2013, the board did indeed vote to close the two primary-to-grade-six schools — Petite Rivière Elementary School (90 students) and Pentz Elementary (85) — located about 10 km from one another on the south shore near Bridgewater.
At the time, the board — like all boards across Nova Scotia — was hip deep in an emotionally roiling, controversial, provincially-mandated swamp/process to review individual schools to determine which ones were still needed.
Less than two weeks after the board had made its decision, however, then-NDP education minister Ramona Jennex suspended "all ongoing and upcoming reviews" because the process had become too "adversarial. We cannot have school closures just to balance budgets," she told the CBC. "If we have to close a school, it's based on the community and what the community needs."
Unfortunately for parents at the two schools, the south shore board had already made its closure decision.
Hold that thought.
There had been an important caveat to the school board's original decision: it only agreed to close the schools "pending construction of a new school" to replace them. According to then-school board Chair Elmer Garber, constructing that replacement school was the board's "top priority."
Which is where the next complication comes in. As Garber explained it to then-Chronicle Herald South Shore Bureau Chief, Bev Ware (back in the day when the Herald had a south shore bureau and a functioning newsroom… but I digress): "The people who decide to close the schools aren't the people who decide where or when to build schools, and that's just a little bit awkward," he explained to Ware. "Hence, we ended up in this situation."
This situation: the board then asked the provincial government, which does make those decisions, to pony up $10 million to build a new school. The province said no. Each year after that, the board asked again, and again. The province said no, and no.
But the clock was now ticking. According to the Education Act provisions in force at the time the closure decision was made, the board — having made its decision — was required to shutter the schools within five years, which is to say by the beginning of the 2018-19 school year. Hold that thought too.
But in November 2015, current Liberal Education Minister Karen Casey sent a letter to the board indicating — according to LighthouseNow — "the government would approve a major [addition and alternation] to upgrade Pentz or Petite Rivière, subject to cabinet approval." The figure bandied about was $6 million.
So far, however, the school board hasn't asked for money to renovate either school, and no funding is earmarked for that purpose in the province's 2017-18 capital budget.
In spite of that, local residents, who've been fiercely supportive of keeping their schools open, continued to be hopeful. More than 100 showed up at an upbeat public meeting last Monday on the eve of the next school board meeting. They'd seemed to have good reasons for optimism. For starters, they say renovating either of the schools would extend its academic — and, therefore, community-supporting — life for another 25 years. Not a bad investment in rural Nova Scotia. Better, there's a provincial election looming. Stephen McNeil is keen to hold on to a seat his Liberals took from the NDP in 2013. The local MLA, Mark Furey, who also happens to be a cabinet minister, has actively lobbied on their behalf. As recently as two weeks ago, Minister Casey herself wrote to the board to remind them the government's $6-million worth of renovation funding was waiting for their taking. All they had to do was ask.
The board hasn't asked. And it doesn't intend to.
What gives?
Let's return to those Education Act regulations, the ones that were in effect at the time of the board's original decision to close the schools. Under then-Section 20(3), a board's decision on school reviews "is final and shall not be altered by the Minister." The laudable purpose of that provision was to keep politics out of school funding decisions.
But… Those rules were the ones in place before the NDP called a halt to the review process. Once the newly elected Liberals put their own revised school review process in place in 2014, the earlier regulations were repealed.
But — so many "buts," so little space — John MacPherson of Halifax-based McInnes Cooper, which provides legal advice to the south shore board, argues the board now has no legal choice but to follow through on its 2013 decision because it was made under the previous regulations… in spite of the reality those regulations no longer apply and in spite of the fact the original decision was made with the understanding the schools would be replaced.
Whew.
So when the board met last week and school board member Jennifer Naugler introduced a motion to rescind the 2013 decision, current school board chair Elliott Payzant ruled Naugler's motion out of order.
Naugler challenged his ruling. Payzant then left the chair to vote in support of his own ruling. (Go figure.) In the end the vote was tied, which meant Payzant's ruling stood.
So the schools, which the board never intended to close without a replacement, will close. And there will be no replacement.
Confused? Frustrated? Imagine if you were a parent at Petite Rivière or Pentz schools.
Better, listen to Leif Helmer, a father of three children at Petite Rivière, chair of its school advisory committee and a longtime local activist.
Back in 1999, with a freshly minted Master of Environmental Science degree from Dalhousie University, Helmer landed a provincial government job based in Bridgewater. He and his wife, Stacey Godsoe, drove around the county looking for a place to buy a home, settle down and raise their family.
They "specifically chose" Petite Rivière Bridge, a small but lively historic village of 200 occupying both sides of the river. There were already other young professionals, artists, nearby beaches, organic farms, a Waldorf School and Kindergarten and, of course, an elementary school right in the town. They weren't the only ones to find the community irresistible. "Lots of others have followed suit over the years," he says. As a result, Petite's year-round local population has even grown modestly, as has its school enrolment.
Helmer, who now teaches at the Nova Scotia Community College in Bridgewater, has been embroiled in this "incredibly frustrating" battle for six long years, including a long and equally frustrating effort to have Petite Rivière elementary designated a "hub" or community centre school. "We had the Y, the library, mental health services all lined up" to become tenants." That didn't happen either.
As frustrated as he is by it all, Helmer isn't giving up. For starters, he says, they still have time. The school isn't slated to close until June 2018. And there's an election for school board chair in October. If…
But the parents aren't just waiting and hoping. With both the education minister and the area's MLA on board, the group will make its case later this week to the Municipality of Lunenburg, which not only helps fund the south shore school board but will also be stuck figuring out what to do with — and paying for — the buildings if the schools close. The parents have also hired a lawyer to prepare a contrary legal opinion for the board.
What they don't want to happen to their community, Helmer says, is what's already happened to other rural Nova Scotia communities — like Riverport and Mill Village — that have been hollowed out after their local school closed.
"People talk about Ivany, about attracting young people to rural communities, about growing the economy…" He stops. "We have a great community, a great school. We don't intend to lose that."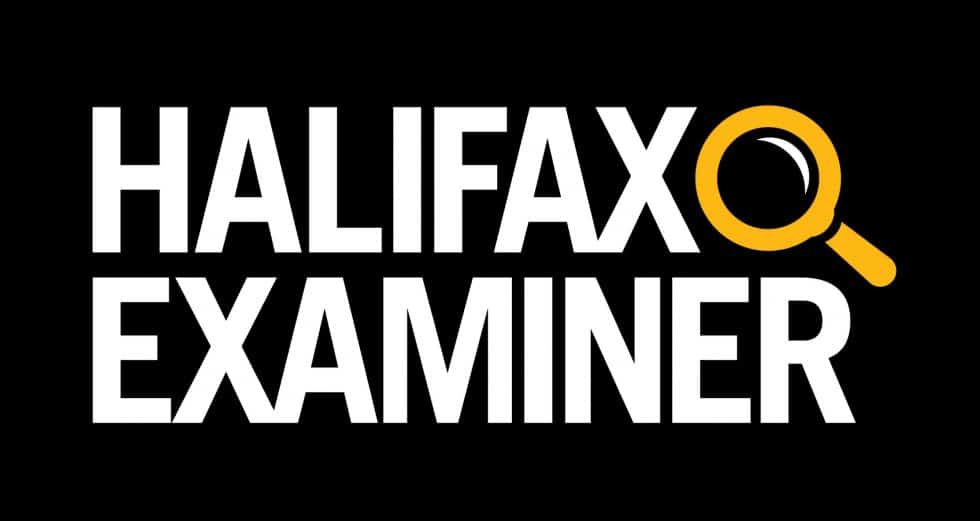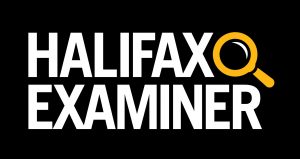 A version of this column originally appeared in the Halifax Examiner. To read the latest column, please subscribe.